2015 is almost over. People said that a new year means a new you. That's why a lot of people make their new year's resolution to be a better person for the next year. But, a new year isn't only about a new you, this is a perfect time to decorate your new house if you are going to have a new one, or re-decorate your house that you have now.
For those who are about to having their new house, it could be tiring because you have a lot to do. Take a breath, because once it all done you will have your dream house. A house that would make you feel comfortable and please your eyes. To make one of your task about searching for the right floor, here I will give you the guidelines.
The first one is cork flooring. This is made from a tree but won't be damaging the tree itself that's why this is the newest environmental friendly materials for your floor. You could stain them, paint them, or just leave the natural color.
Cork flooring has great flexibility and great design so it will give you sturdiness and comfort. To clean it, you have to sweep and vacuum them regularly, and once a month you should clean them with detergent or a mild soap. Take a note that this floor doesn't take water very well.
The second one is hardwood flooring. People have been using this floor for a long time. Besides buying them, you could also make them yourself as one of your woodworking projects but at least you have to have a wood router. There are a lot of trees that you could use.
While using a hardwood flooring, your floor would look more beautiful and it will increase your house's value although this floor is a bit expensive. Just like the cork flooring, this flooring couldn't take water very well so you have to immediately wipe them off, and small scratches would definitely tear the finishing.
The third one is laminate flooring. You could say that this is the disguise flooring because you could get the look of another flooring type with cheaper price. This flooring has its strength, flexibility, and not easy to fade or get a stain. Basically, there are laminate hardwood, laminate ceramic, and laminate tile.
This flooring is also the easiest to maintain and the easiest to clean up. Laminate flooring is designed to be resistant for scratch, burn, dent, and stain. But remember to always wipe off any water on it. To clean them up, you could use a vacuum or a mop.
The fourth one is bamboo flooring. This is also one of the most environmentally friendly floorings because it could grow faster than a tree. One of the main points of a bamboo is its strengthso it could last very long. Bamboo flooring is also resistant to an insect.
Bamboo flooring also doesn't get along with water very well so immediately wipe off any water on it. You could sweep and vacuum them to clean it, but while cleaning them always use dry and smooth surfaces.
The fifth one is ceramic flooring. This is also one of most known and most common people use for their house. It has a wide range in terms of color and shape so you could even create a new pattern. This flooring is very durable to mainly anything, long last, and water-resistant, which make it very easy to maintain.
Some people love ceramic flooring because it's very easy to clean up, just sweep the surface, it will clean up all the dirt on it. Because of all the benefits that this flooring has, it will add more value to the house and of course, it will please your eyes.
As an addition to those floorings, there are carpet and rugs. Both of them would become the finishing touches and the floor would look more beautiful. The floor is such an important part of your house. Choosing the right floor has to be based on what is your house's design, what is the room because some has a high traffic of people moving around and some has high possibility of water spilled on the floor, which one is the easiest to maintain and clean up if you are such a busy person, and of course, based on your budget.
A furniture is such an important thing in your house, if you don't have any, then you won't be able to do a lot of things. Buying furniture might be one of the tasks in building a new house that take the longest time, in terms of the finishing stage. While you buy furniture, there are a lot of things to think about. You have to consider the size of it, the design, and the price.
You have to buy a furniture that in the right size for your room, or it won't fit or would be very hard to bring it into the room. Looking for the right furniture with the design that you wanted might be the hardest part since there are a lot of stores that you could buy furniture that has a wide choice of designs.The price is also an important part because you have to buy the one that you could afford.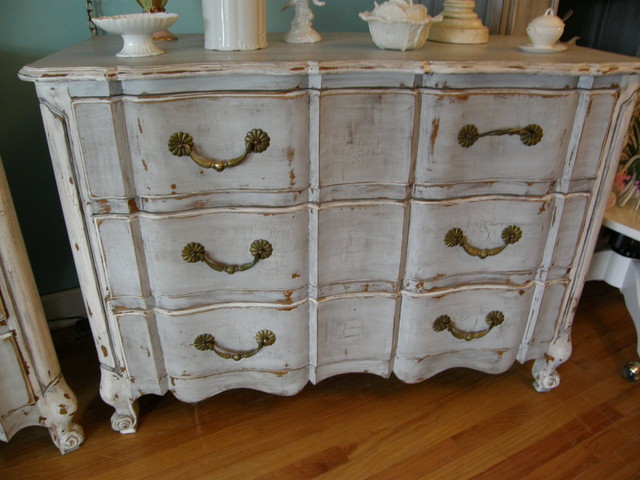 There are several types of furniture's styles that you could buy, such as Victorian, Minimalist, Pennsylvania Dutch, etc. Between those choices of furniture, there is one type of furniture as your alternative while you are on a mission on buying furniture. It's the vintage furniture.
Vintage furniture means that the items are too old to be considered "used" but not like super old. It usually has mid-century model style and it could be about bygone pop culture, junk food, or fashion trend. The main point of thisfurniture is it has a unique design and each design often has only one item.
There are several reasons why you should buy vintage furniture instead:
It would be very rare that other people have the same furniture like you
Vintage furniture is often made by hand, that's why it's unique and rare. Of course, it will make you are the only owner of that unique furniture. When you have guests coming over to your house, they would probably ask about your furniture because they have never seen it before and the designs are basically different from what you can buy at the store.
Usually, it's more environmentally friendly
To increase the furniture's beauty and uniqueness, the creator often looks for something unusual to be made into a furniture. Vintage furniture is often made with used things or recycled things, such as a tire, package from a soap, etc. This is what made them far way environmentally friendly rather than the new furniture.
What it means by flexibility is the flexibility of a vintage furniture to any trend. It doesn't matter what trend is on now, vintage furniture would always fit in and will always look good and stand out among other furniture. That's because it has some sorts of their own style.
It has a history
Since it has been for quite a long time, it contains a history from another era.
Add more value
The rareness and beauty of these furnitures add more value to the house. When you are bored with them, you could sell them and the prices will increase as time goes by so that would be a good investment.
Besides all the advantages, there will be some disadvantages that could happen if you choose to look for vintage furniture. The price would be quite expensive because of its uniqueness. Sometimes it would be hard to find it too because of its rareness so it takes time. If you want to buy several of them, it's hard to find because they usually only made one for each design. But, at the end, after you have found the right furniture, it will worth the search.
After you decided to buy vintage furniture's, there are several tips that you should know.
As vintage furniture is not as commercial as the other furniture, so it will quite hard to find the right furniture. When you have found the store that sells vintage furniture, you have to visit them frequently, in case there is new furniture that you like better than the other design. Go to several places are also a way to buy them.
Vintage furniture might be a secondhand which contains some history in it or it could be a new one but made with recycled things as it has a high possibility of imperfect things. That's why you have to search for the best quality furniture and always check the furniture's function, make sure it still works perfectly.
Imperfection is perfection
Although you have to find the best quality, look for a furniture that still functioning perfectly. No doubt, there could be some scratches on some furniture, but don't let it makes you afraid from buying them. It shows that it has history and more of an authenticity.
If the furniture has been used many years, the quality must have been not as maximal as the furniture that haven't been used for quite a long time.
Bargain could work sometimes
You could do bargain to get the furniture you wanted, but its based on where you shop and the furniture's quality itself.
Although there are a lot of furniture out there, I do value vintage furniture as it has a lot of uniqueness. But when you choose to buy them instead, there would be some difficulty that you will have to tackle. If you look for something's very unique, it will worth the effort, time, and money.
Every trade has its own set of tools and woodworking is not the exception too. Every craftsman knows to how difficult it is, to manage without that required set of tools, especially when you have a project to finish. The talent and craftsmanship of the craftsman can only be visible in his work when he has the appropriate support tools. Like any other professionals, woodworkers also need the tools that will make their working experience pleasant and effortless.
When a woodworker plans to make furniture for his own shop or to sell or for personal use, undoubtedly he will be in need of several woodworking tools. Some tools may not be in the list of must have, but there are a number of tools without which, imagining a woodworking workshop is simply impossible. Here, we will have a look on those essential tools that a wood worker must will be need of in making furniture.
Five woodworking tools
Wood router
When talking about wood working, a router is the tool that every workshop must have. To shape the edges of your work, a wood router is second to none. A router generally consists of a powerful electronic motor, a set of very sharp, but little router bits, a comfortable handle to grip while performing. To rout out an area on the surface of any hardwood, a router is excellent. Though different varieties are available, but the best wood router, for example DEWALT DWP611PK, is the one that meet all your need.
To shape the edges of your work, a wood router is unparalleled. While heading to buy a new router few things you need to consider. Firstly, you should consider is the base, wood routers generally derive with two different base types, fixed or stationary base and a plunge base. You can use a fixed base router mounted in a router table too. From the beginning to an end, to determine the identical cut of equal depth, wood routers has no competition.
The router bits are the key parts of any router. With endless variety, they perform various jobs too, but need to be very careful while handling these little monsters or you may end up facing serious injury. While using a router, never forget to wear those safety equipments to keep yourself safe and away from injury.
Chisel set
A complete set of various chisels is another important part of any workbench.  Not only for the wood carvers, chisels are equally important for the woodworkers too, especially to clean out saw cut and joints. To perform various tasks, you may need chisels of a variety of sizes, for example, the smallest ones are best for mortises work, the  3/4″ and 1″ chisels are perfect for door hinges. Though the chisels are beveled on two sides, especially at the cutting side, but the special ones are beveled only on one side.
High-alloy carbon steel is the best one while choosing for the best chisels. Chromium-vanadium alloyed steel is also another good option for the chisel blade. While buying the chisels, along with the blade, equal attention to the handle of the tool is also equally important. Like the power tool, the Handtools also need power, but they take it from our hand instead of the electricity. Therefore, the handle should be comfortable enough. It's better to select the hardwood handles for durability.
Coping saw
The importance of the saw in carpentry is needless to mention, but here, we will talk about a very special kind of saw, coping saw. A very narrow, shap, but hardened blade, stretched through a D-shaped frame is particularly used for cutting curves on the wooden furniture. For tricky external shapes to internal cutouts, the potentiality of this coping saw will simply amaze the woodworkers. Not only the edges, a coping saw can be used in the middle of a material to cut different shapes.
The blade of the coping saw is attached to the both ends of the frame with two pins, which are removable. Because of the thin blade, coping saw is not perfect heavy duties, like to cut thick pieces of wood, but suitable for cutting intricate and delicate shapes on the wooden platform. The blade usually contains 12-20 teeth per inch.
Block plane
When it's about adding versatility to your workpiece, a block plane is the tool that you must have. Whether you want to smooth the working surface or make a curve or simply just smoothing the edges of your workpiece, a block plane will do your job quicker than a sander. Sanding is more time consuming, but with a planer you can do the same job smoothly and effortlessly.
It's the blade of the plane that allow you to work smoothly, so make sure, your blade is sharp enough. Hone the tool regularly to keep it in a better working condition. A few drops of oil can also be used on the sharpening stone for better honing.
Combination square set
A combination square set is a measuring tool which is designed to measure angles and length. This tool is a combination of one rule with three interchangeable heads- the centre head, the protractor head and the square head. The plus point is, you can avoid purchasing the centre or protractor head as they are mostly used by the engineers. The square head is perfect for the woodworkers and it will save your money too.
Conclusion
Woodworking is a passion for the woodworkers, whether you are doing it professionally or out of passion. Converting a raw wooden piece into a beautiful workpiece needs a lot of time, efforts and determination. But, the success of the project depends on the appropriate tools which will be the trustworthy companion of the woodworker in this journey.
Employing several materials, like stone, concrete, wood, cement, soil, etc. in the construction industry is not new. People have always preferred to experiment with these materials while building any structure, but the long durability of the historic wooden building was always a mystery that attracts the builders or constructors towards this material since ages.
Wood is an organic and hygroscopic materials and for its different beneficîal attributes that other materials lack, wood is the first and foremost choice among the builders. Not only the advantages, using wood in the construction work have some drawbacks too. Let's have a look on them for further understanding.
Benefits of using wood
Thermal properties
Different materials react differently towards heat, but mostly the materials change their volumes and size when the temperature increase. Materials like steel, iron, etc. expand when the temperature rise. Though steel is safe against fire, but when used as a structure of a building it's not safe because the expansion lowers the strength of the material. As a result, it expands and collapse when used in building.
On the other hand, wood never expands when the temperature increases, apparently it becomes stronger as it dries out. The thermal conductivity of the wood is also very low, this is the reason that wood is used in making matches, wall covering, handles of hardware tools, etc.
Electricity resistance
Wood is an wonderful electrical insulator. Compared to other materials like iron, steel, etc., the wood is completely safe. Electricity easily passes through these materials, but not through the wood when it is completely dry. Static electricity, which is a threat for the human body is not present in wood, that's why, experts believe, the wood is the safest option for any construction work.
Sound absorption quality
Have you ever wondered, why all the music halls have wooden walls or ceiling? Exactly, wood has superb sound absorption quality. Absorbing sound, wood prevents echo and pollution. Like the metals, sound velocity is also faster in the woods rather than liquids and gasses. Wood even has the lowest rate of sound energy loss than other materials, this is the reason that wood is widely used musical instruments.
Aesthetic value
The aesthetic value of the wood is also undeniable. Each tree has different texture, color and smell. The design of the woods depends on the way it is sliced. It can also be painted with a dark color varnish to increase the aesthetic value of the structure. Moreover, wooden wall coverings add extraordinary elegance to the room where it has been placed. Wood had its own flavor, therefore, it can be used in its raw form also.
Cheaper
Compared to other materials, woods are cheaper. Timber frames are more cost effective in comparison with the iron or metal frame, when we are referring to the construction industry.
Easy to repair
Repairing and maintaining wood is easier, compared to other materials. Even it is cost effective  too. A little touch can surprisingly alter a dull looking house into a vibrant one with the least effort.
Disadvantages of using wood
Using woods in the construction has great potential and possibilities, but it has some drawbacks too. Though these are minor issues in comparison to the positivity of using woods. Still, let's check them also, for a better understanding of its uses.
Shrinkage and swelling
For the hygroscopic nature, woods easily absorb condensed vapours from its surroundings and similarly, release moisture beyond fiber saturation level. Absorption of the moisture causes swelling and releases of moisture is responsible for the shrinkage.
Decay of wood
Another threatening issue of using wood is decay. Like any other organic material, wood is also a nutritional product for some insects. They tend to drill the surface of the wooden structure, get inside and make a line and cause decay of the wood. Generally, there are two agents of decay- biological and non biological agents.
Biological agents
Biological agents are those, who consider woods as their nutritional product, for example, bacteria, insects and mold fungi. The fungi and the insects are well capable of ruining the whole texture of the wood and at last, decay is the ultimate result.
Non-biological agents
Non-biological agents include sun, water, fire, a few chemicals, etc. Wood easily catches fire, which is really dangerous when you have a structure, made out of wood. Even the direct exposure to the sun is also not suitable for the woods as it may lose its shine and original color too. Avoid the contact with the water for longer durability.
Conclusion
Though there are some disadvantages, but comparing the benefits, they are negligible. Another way to avoid these drawbacks are, while choosing wood for any construction, make sure the woods are properly dried and has no previously damaged mark. The coating is another way of preventing the attack of the fungi and insects. Therefore, employ the best quality woods and enjoy the beauty of it.
Walking through a construction site will lead us to get acquainted with various tools and equipments used in the construction work, but certainly which draw our attention more, is a large barrel mounted on a truck rotating constantly with a roaring sound. This gigantic barrel is well known as a cement or concrete mixer, though it is far more capable of blending various ingredients such as sand, lime, cement, concrete and different aggregates. Nowadays, it's an inseparable part of any construction work where you need to mix up different ingredients together.
Cement mixer
A cement mixer generally features a rotating barrel, a motor for revolving the barrel, a handle to move the barrel or dump the content while the mixture is ready to pour. It can be either mobile or stationary, but surprisingly the interiors of both the types are basic. The cement mixers are generally derived in different sizes and shapes. While the comparatively small and portable ones are more user friendlier than its gigantic industrial counterparts.
Why do you need a cement mixer?
Why do you need a cement mixer when you have so many labours working on the site? Can't they do the job? Yes, surely they can, but it will be more tiring and time consuming too. Mixing cement and other ingredients manually demand a lot of strain on one's body and the mixing may not be evenly done, but using the cement mixer will reduce the physical labour as well as mix the ingredients properly. Moreover, in the larger scale of construction work, manual mixing will slower the production rate too, which will not be economically profitable.
Things to consider before buying a cement mixer
 The Barrel and the Frame
A cement mixer has to be strong enough, as it needs to deal with heavy forces while mixing cement, concrete, sand, etc. altogether. A proper blending of such ingredients demands excessive forces and to endure the power, the barrel has to be strong enough. As a result, generally, reinforced steel is being used for the barrel and so for the frame. The steel itself is tough enough to endure the extra weight of concrete with ease. Therefore, resist yourself from buying the product that compromises with the quality of the material, otherwise, you may end up visiting the store again within a few years.
Drum size
Another important feature, while buying a cement mixer, is considering the drum size. They are usually measured in either cubic feet or in a litre. The most common sizes are 113 litres, 170 litres and 255 litres. But the drums are not capable of holding the exact amount of the mixture as it mentioned here. As only two-thirds of the drum can be filled, or else the ingredients will spit out while mixing.
Wheel
The cement mixers attach to a trailer and strong wheels are used to give it a company. As the mixer needs to push everywhere, the wheels are needed to be large and thick enough to drag along the bumpy and muddy road. With less strong wheels, the movement of the mixer will be really difficult. The axles are equally important as the wheel. While heading to buy a cement mixer, never compromise with the quality of the wheels and the axles.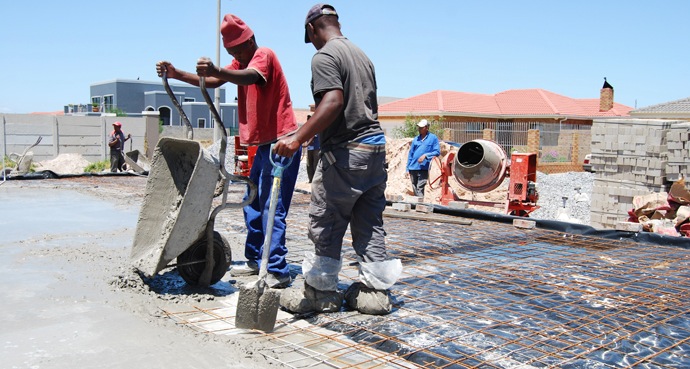 Stationary vs. Portable cement mixers
Portable cement mixers
These cement mixers are lighter and smaller compared to the stationary base cement mixer. Working on the extended area like the footpath, a portable cement mixer is wonderful. For the easy portability, pouring the cement on the footpath gets easier. Some mixers are so easy to transfer that they are known as mobile cement mixers. People tend to buy the portable cement mixers more, in comparison with the stationary base cement mixer.
Stationary cement mixers
Stationary cement mixers are usually appointed for working on a larger platform. Generally, larger scale of construction works, appoint stationary base cement mixer where larger quantities of cement or concrete are needed to be poured out. Generally, the gigantic stationary base cement mixers are fed by the machines instead of putting the ingredients manually and compared to the mobile cement mixer, these mixers are more expensive and difficult to handle.
Conclusion
Cement mixers are one of the best tools that are widely used in the construction industry, which not only reduce the work load, but ensure the best output by increasing the production rate. A large variety of cement mixers are available in the market and according to the working capacity, the ranges also vary too. Undoubtedly, more powerful cement mixers are among the expensive ones. Some people even prefer to rent them instead of buying one. Depending on the necessity and expenditure, one should buy or rent the tool without compromising with the quality.
The construction industry is one of the fastest growing industries around the world, where millions of dollars are invested along with numerous manpower. But these construction sites can be dangerous if not properly maintained. Every year, thousands of people face several major or minor accidents while working on the site. Though they are not intentional, but they are painful. Sometimes, the accidents are so fatal that the workers become disabled or even die.
Even, for the managers, keeping a working site safe is a challenging job. Along with other factors, sometimes our carelessness is equally responsible for such accidents. Following some basic rules, on both the administrator's and worker's part will minimise these incidents, if not completely prevent them.
Rules to keep the construction site safe
Keep your working area hazard free:
A construction site is usually surrounded by hazardous elements and not all of them are safe. As a supervisor, keeping the working area suitable and safe for the workers is the key responsibility.
Remove all these unsafe elements or store them in a safe place for avoiding any troublesome incidents. Even the workers should always remain alert about the surrounding and notify the supervisor, if any unsafe elements remain unprotected. Know your responsibility and keep safe.
Proper training for the employees:
For keeping a construction site safe and sound, everyone's involvement is a must. Spreading awareness, not only among the owners, but among the workers, can only keep the site as a safe place and to do so, there is no alternative of professional training.
You can search the Internet for any online professional training courses or hire a professional trainer to train up the employees. Along with several safety techniques, the employees should get to know about the proper lifting technique to minimise the back injuries which is very common in this industry.
Personal protective equipment:
Using the proper personal protective equipment will keep you protected by reducing the ratio of the accidents. Whenever working wear the right safety equipments, for example, wear the safety goggles or face shields if you are welding, grinding, cutting or if you are anticipating with harmful chemicals. The shield or the goggles will keep the foreign objects away from your eyes.
Same rule is applicable for the hand protection too. Wear heavy rubber gloves if you are doing concrete work, but the same gloves are not suitable for welding work, you need welding gloves to do so. Hard heads should wear to protect the head from bumping or falling of any heavy objects.
Electrical and machinery safety:
Generally, each construction site is occupied with various electronic devices and machines. The workers need to handle them 24*7, but without proper training, handling these tools and machineries is risky. So, while appointing the workers, please make sure, they are well- trained and experienced enough in operating the particular machine.
Electrical safety is another major issue of any construction site and a large number of people become the prey of it each year. So, check the electric lines, plugs, extension cords, etc. before heading for starting the working session.
Emergency preparation:
We agree, you take enough preventive steps to avoid emergencies and keep the working area clean. But, you can't totally control the situations or can't avoid accidents. Therefore, being prepared for handling such unwanted incidents will be the best option.
Everyone on the site should be aware of what to do, in case of mechanical, electrical failures and injuries. A first aid kit should be readily available on the construction site for any minor injuries.
Restrict the working area:
A working site is not safe for the public, so, restrict the presence of the general people when the construction work is taking place. Especially the kids should never be around while the workers are on duty.
Conclusion
A safe working site is the demand of the worker, but they need to be equally alert and responsible to prevent any injury. Along with the construction site safe, keeping all the equipments in their respective places safely is also important. Another threat of this type of construction sites are the thieves. so, appoint a security guard for taking care of the equipments.
Generally, getting confused with building materials and building products are common mistakes that can be easily perceived. But, in reality these two are completely different. 'Building products' are the elements derived from different materials and used to support the structure of the building, for example – doors, windows, etc., but 'building materials' are the products that itself used in the construction of the building.
Building materials are usually of two types, synthetic and naturally occurring materials. If you are planning to start your own construction business, a fair knowledge regarding each type of them is mandatory. Both natural and man-made building materials are greatly in demand. Even some countries have well-established industries of these building materials. Let's have a look at some popular building materials and their uses.
Natural building materials
Natural building materials are generally those which are minimally processed or unprocessed and can be directly used in the construction work. On the other hand, man-made building materials are manufactured in the industries after much manipulated by the humans. Unlike the man-made materials, natural building materials are easily available, less costly and widely used around the world.
Mud and clay
Mud and clay are the popular and widely used building materials. Different ratios of each material leads to different construction styles. Such as, soil with large amount of clay defines cod or adobe style, but soil with a small amount of clay used in construction known as sod building. Construction with wet, damp clay walls are perfect for the region where the climate is hot. Houses with clay walls remain cool and neat. Compressed earth bricks or mud bricks are another well-suited product that is widely in demand in the construction work.
Rock or stone
For centuries, rocks are considered as the long lasting bulging materials available. For its durability and availability, rocks are the most reliable option for the construction work and it equally provides excellent protection too. Even, some civilizations were entirely built with rocks, such as the Egyptian, the Inca civilizations. Though the rocks are extremely durable, but they have some drawbacks too. Apart from excessive weight, stones are difficult to keep warm and you will need enough heating products to keep the stone house warm.
Wood and timbers
For thousands of years, wood and timbers are the popular choices among the house owners. Like the old days, wood is still the favorite choice of the engineers while designing offices or the houses. They are the best in the form of lumber and timber, but while choosing the wood for construction work, never opt for low quality timbers. They are less durable and not perfect for the structure of the building.
Ice
Though previously Ice was used only in building igloos, but nowadays, ice is widely used in making the ice hotels to attract the tourists.
Man-made building materials
Bricks
Bricks are the most popular man-made building materials that are commonly used in the different construction work. Unlike the mud bricks, these are firm, rigid and durable. They are made similarly as the mud bricks, with the only exception, the bricks are fired after air-dried completely. These can be easily transported and stored, unlike the stone bricks. Along with other features, the bricks are fire resistant too. They are capable of 1-3 hours of fire protection than the other materials.
Concrete
Concrete is the combination of a binder and aggregate, here, as a binder cement can be a great option. The concrete is actually the combination of mineral aggregate, cement and water. After mixing all the ingredients, the cement gets wet and gradually, becomes harden and turn into stone like substance.
Glass
If you ask anybody, which building materials are highly in fashion nowadays, the answer will be glass. Though the uses of glasses were confined into doors windows beforehand, but now the hotels, commercial areas and even shopping malls are largely using the glasses as building materials. Glass is made from the mixture of sand and silicates in a very hot temperature. The only issue with the glasses is, these are fragile and need extra supervision, unlike other building materials.
Metals
For high raised buildings, such as skyscrapers, metals are  commonly picked  for making the structural framework of the building. Though different metals are used, but steel and iron are the popular choices. For their long lasting nature, metals are definitely the first preferences of the engineers and the builders. Some metals are used for decoration purpose too, for example, gold, silver, etc.
Conclusion
Based on personal choices and the climatic condition of a place, the building materials are largely used in the construction work. Apart from the above mentioned building materials, there are several others which remain untouched, but are greatly in demand, such as, thatch, brush, cement, marbles, plastics, etc. They are used extensively around the world, as per the requirement.
If you are planning to start your own construction business, trust me, you are not alone. This booming industry is attracting thousands of people each year. It is even considered as the number one fastest growing industry nowadays. Even research has proven six of ten  fastest growing industries are tied to the construction business, such as contractors, home decor firms, architects, real estate agents, etc. Therefore, under the right circumstances opening your own construction business could be a great venture for you. What you actually need to do is a flawless planning and a lot of groundwork before stepping into the construction business.
Commencing a construction company is an excellent opportunity for those who are allergic to 9 to 5 jobs and eager to establish their own business. Start your construction firm and be your own boss and of course, set your own working hours, instead of being the slave of the clock. But, like any other business, you need to put a lot of effort for establishing your company.
It will be a great help if you have experienced in this area, for sorting out some issues. But, if you are new, it does not mean the door is locked for you. You may need to put extra effort, but the destination is awaiting for you with the equal chances of prosperity. However, you need to follow some basic steps to start your own construction business and here they are.
Planning
First and foremost step of this journey is crafting a business plan. Without a proper planning, the completion of a successful project will never be possible. Your planning should include every minute detail of your future steps, including how will you execute your business plans, plans to collect funds, time frame and other details that are required to make the project run smoothly. You may need to submit the business plan to the financial institutes, if you are interested in applying for the loans. Only a proper and organised business plan will help you in obtaining the business loan.
Set up an office
After finishing with the planning part, the next step is focusing on setting up an office for your new business. This one is equally important as crafting the plan. While selecting a place for your construction company, few things should be in consideration. Along with a suitable place for your administrators, the place must contain large storage space and a parking area for your construction vehicles. As a beginner, you can plan for a home base office if your place has enough empty spaces to meet your needs.
Get acquainted with the rules
Making the plans and finding the place for your construction business, may not be enough. You need to get acquainted with local laws. You can't just start a business because you want to, you need to take the permission or may need to register under the local authorities before commencing the journey. So, enquiry about the licenses, certificates, permits, etc. that are mandatory for running the business successfully, as per local rules.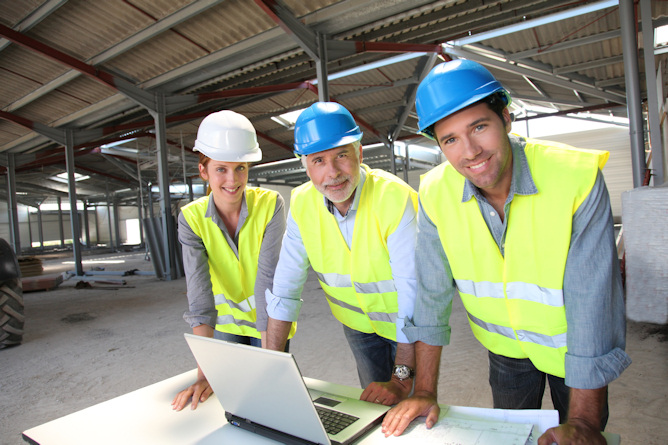 Tax information
For smooth running of your construction business, you need to keep your tax file updated for deductions or for audits. So, consult an accountant who has a proper knowledge regarding tax files and who can make alert and keep updated about the rules.
Insurance
Insurance is the most important but overlooked asset of your construction business. In case of any sudden disaster, it will be your only help for regenerating the business. So, never hesitate to consult an insurance agent for learning about the best insurance coverage for your business. Make sure, along with the property, you are also getting coverage for your personal injuries while working at the construction site. Keep yourself and your business well protected choosing the best insurance policy.
Financing
Like any other business, the most common barrier that the beginners generally face while starting a business is arranging the fund. You need to buy necessary equipments, vehicles, pay the bills, advertisement and promotion and if you have staffs, then paying the salary. The list is really long and you need money to meet all the needs. So, if you don't have the money arranged, then seek for financing to start the company.
Strong bonding among the associates
Establish a positive and strong relationship with the suppliers, contractors and business associates to ensure a vibrant and warm working environment. You need to deal with these people all the time and a disturbed relationship will only increase the workload instead of easing the tension. On the other hand, a good and positive relationship will make the work easier and eventually, will produce better output.
Hire competent people
Your potential staffs are your strength. For running the business successfully and consistently, you need them the most. So, hiring the competent people is a must. People with the experience of working in this industry should get the preference, especially when you are comparatively new in this zone.
Marketing
When everything is in order, it's time to give your business a strong platform. Introduce your business to the people, you may start with the friends and family members. Select different marketing strategies to promote your construction business. Offering discounts will be the best technique to promote the services. You can make a website too for online marketing.
Conclusion
Careful planning and minute details regarding the establishment may afloat your business for first few years, but to continue the success, there is no alternative to hard work, professionalism, qualified work and above all, a desire for success.